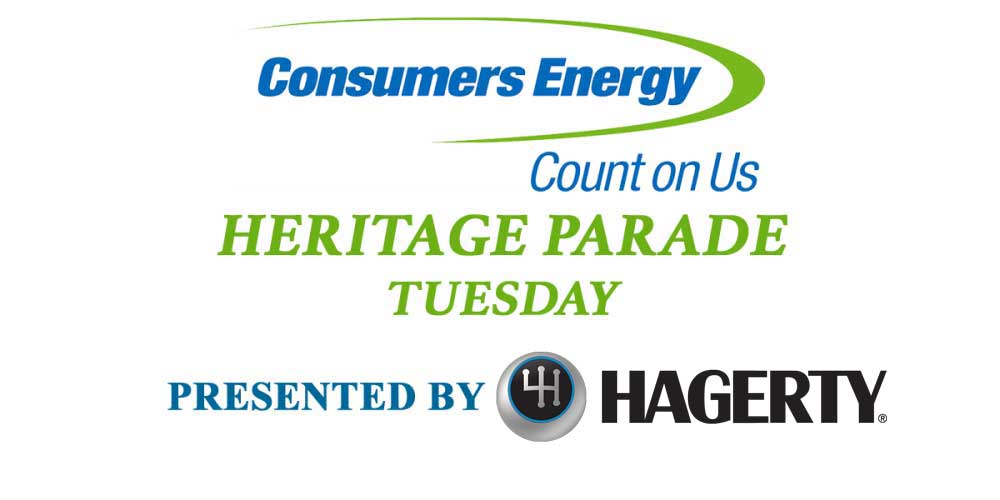 CONSUMERS ENERGY – Heritage Parade Presented by Hagerty
04 July 2017 (Tuesday) 7:00PM Step-Off

CONSUMERS ENERGY HERITAGE PARADE
Presented by: HAGERTY
TUESDAY, JULY 4, 2017
Honoring the history of our community and the cherry industry this parade is truly a tribute to the community of northern Michigan. The Heritage Parade returns after several years as the communities most wanted event to return to the National Cherry Festival.
Route Distance:  1.3 miles.
Time on the route from start to finish is approximately 45-50 minutes.
Parade duration is approximately 1 hour 30 minutes.
---
2017 Consumers Energy Heritage Parade presented by Hagerty (Tuesday) –
FINAL HP Lineup — Posted July 3, 2017:
2017-Consumers-Energy-Heritage-Parade-by-Hagerty-FINAL LINEUP 20170703
2017-Consumers-Energy-Heritage-Parade-by-Hagerty-ALPHABETICAL LINEUP 20170703
FINAL-2017-CONSUMERS-ENERGY_Heritage-Parade_Presented-by-Hagerty-FINALStagingMap-20170703
Did you get the MailChimp emails this year?   If not, check out this link for the latest email blast for Tuesday's Parade:
http://mailchi.mp/677a4121123c/free-family-festival-fun-305873
You can use this link to "Subscribe" to our Heritage Participants' email list… any global information we send, we will use that system to do it.
---
2017 Entries – Click Here for Lineups and Staging Map Information
---
Applications are CLOSED for 2017.
The application forms are planned to open August 1st, 2017, for the 2018 National Cherry Festival Parades.
Use the form below to be added to our email list and receive an email announcement regarding 2018 early registration!
---
---